At Mountain View Dental, we love helping patients achieve and maintain beautiful, healthy smiles that they can feel proud of! We do this by offering the highest quality of care possible. Our team works hard to make our patients feel happy and satisfied with their experience … and our patients love us for it. We even have some patients who have been with us since we opened our practice in 1986! We loved serving the residents of Acworth, Kennesaw, Marietta, and Woodstock. Three reasons our patients love coming back to our office time and time again are:
Reason #1 – We care about your comfort.
Read Transcript
Just the personal care. We don't treat people like a number. Dentistry used to be one of the most respected professions. I think it still is, but I see changes. An example is Dr. Smith. He came on in in 2012 and he'd had some graduate training. He started out two days a week here, and another two days he worked at some other practices. After a couple of years, I approached him about possibly becoming a partner, coming on full time and maybe becoming a partner if he had any interest. I never will forget his response. It was definitely. He said, "I've seen the other side now and this is the type of practice that I want to be in." We have patients that because of insurance, or whatever reason they leave, and I would say 90 percent of them end up coming back eventually. It's just the quality of care and just the general treatment of the patients.
We always have your comfort in mind! We offer private operatories, longer appointment times, warm blankets, soft pillows, and headphones with music to make sure you are at ease during treatment. We offer multiple levels of sedation dentistry for anxious patients. Regardless of your situation, we can help you feel completely at home while in our care.
Reason #2 – We offer individual care based on your specific needs.
Read Transcript
Definitely the individual care. We know our patients by first name, we know the family, we know when they went on vacation the past summer. Patients, you're going to see the same faces. You're going to be comfortable. It takes awhile to build up familiarity and trust. One thing that I want to make sure, patients, right when they walk in the front door I want them to feel like they belong. They don't feel awkward.
They're like, "Oh yeah. I know this place. I know these people. I'm going to be taken good care of." You don't get that everywhere. Sometimes you see new faces, new atmospheres—familiar is good. You get comfortable and build trust that way.
Worried about getting another cookie-cutter dental clinic experience? You will never have to worry about that here! Our team works hard to offer dental care that is individualized to meet your specific needs — none of those one-size-fits-all solutions you will find at some other dental offices. We'll never force you into a treatment or oversell a procedure that you don't want. We are here to assist in your total health and well-being.
Reason #3 – To get top-notch results, we use top-notch technology!
Our staff is trained to use a variety of high-tech equipment to diagnose and treat many different dental problems. For example, we use digital X-rays, panoramic imaging technology, VELscope oral cancer assessment system, and laser gum disease therapy. Talk to our team to learn more about how these technologies help you get optimum dental care.
Reason #4 – Education is important to us!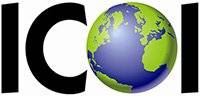 If you research the origins of the word "doctor", it means "teacher." At MVD, we think this is one of the concepts that distinguishes us from most other dental offices. Most dentists have similar training and should be able to diagnose and "fix" the problems, but we see patients who have not had that experience. Dr. Smith is certified with International Congress of Oral Implantologists, the largest dental implant training organization in the world. Dentists who are affiliated with the International Congress of Oral Implantologists have advanced training in a variety of dental implant cases and access to a network of world-class clinicians.
When Dr. Smith or Dr. Reese welcomes a new patient into our practice, they are not only concerned with an accurate diagnosis and providing the best possible treatment for you, but they want the treatment to be successful and last a long time! That means not only diagnosing the dental problems and determining the best treatment, but also determining the CAUSE of the problems.
Make An Appointment
Do those reasons sound appealing to you? Are you ready to schedule an appointment? To book your visit to our Acworth, GA dental office, please contact our team directly. We can be reached by dialing 770-429-8989 or by using our online contact form to send us an email message. Either way, we will be delighted to help you find a suitable date and time for your appointment.
Excellent dental care is just a phone call away. We look forward to meeting you!