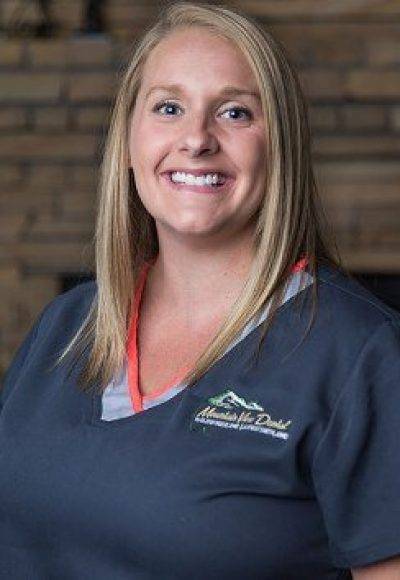 Tara joined our team in 2012 as an expanded functions dental assistant. She stared her dental career in 2006 as a front desk administrator. After only 6 months in the dental field her passion for dentistry grew so much, she decided to further her education and become a dental assistant. In 2009, she obtained GA state certification as an Expanded Functions Dental Assistant. She is now one of the smiling faces you see when coming into the front office. She handles a multitude of day to day tasks involved with maintaining the highest standards of customer service and administrative excellence. 
The things Tara loves most about her job are interacting with all the wonderful patients, getting to be a part of educating patients to help ensure that they obtain optimal oral health, and seeing all the amazing smile transformations. 
Tara, originally from Cartersville, now lives in Adairsville with her husband, three children, and their two dogs. In her free time, she enjoys spending time with family and friends, vacationing, and being outdoors.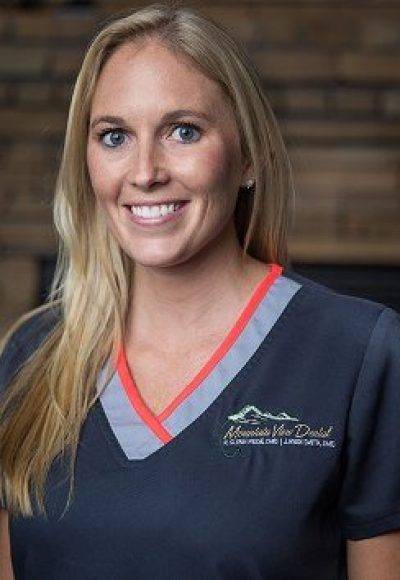 Kristan is originally from Georgia and has been a part of our team since 2009. She loves working at Mountain View Dental and enjoys every aspect of her job. "I love the interaction with all different types of people. Everyone's teeth are a part of a first impression, and I love helping to give our patients a confident smile. I also enjoy educating them on how to maintain great oral hygiene, which affects their overall health. Being a dental hygienist allows me to be a part of something that positively impacts a person's overall life." 
In her free time, Kristan enjoys spending time outdoors.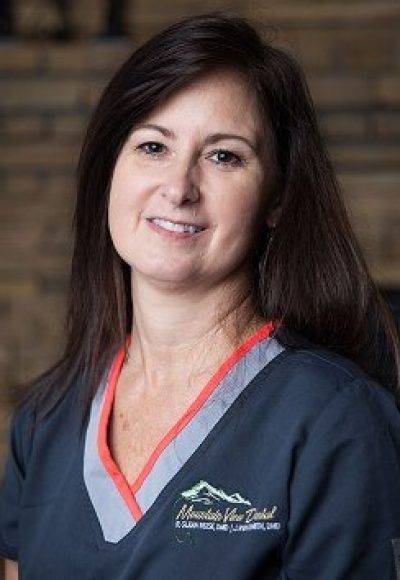 Mimi began her dental career in 1987 as a dental assistant in Athens, GA. In 1988 she moved to Marietta where she continued her dental career. In 1995 she began Hygiene school and became a Registered Dental Hygienist. She has always been interested in health-related careers. 
In her spare time, Mimi enjoys spending time with her family.
Kaitlyn joined the Mountain View Dental team in 2020. She began her career in dentistry as a hygiene assistant in 2018 after receiving GA State Certification as an Expanded Functions Dental Assistant. After about a year, she wanted to try something new and became a front office administrator. Kaitlyn's favorite part about working in dentistry is seeing patients achieve healthy and happy smiles every day. 
"I love that we treat our patients like family. I believe it is important to provide great dental work, while also having great patient relations. This creates an experience that you don't get at other dental practices." 
In her spare time, she enjoys being home with her dog, Shiloh. She also enjoys shopping and hanging out with her friends and family.
Born and raised in Cartersville, Georgia. Heather started Dental Assisting in 2017 after graduating from Dr. Erickson's Dental Institute in Marietta Georgia. Heather recently joined our Mountain View Dental team to continue her career. She loves meeting new people and getting to help others learn the best oral care possible. 
In Heather's free time she likes to go out to eat and try new foods. She loves to exercise and travel every chance she gets! Her favorite place of all is to be anywhere on a beach. She likes to go shopping and most of all spend time with her family.