BEAUTIFUL DENTAL IMPLANTS IN ACWORTH
REPLACE YOUR MISSING TEETH
Are you dissatisfied with your smile due to one or more missing teeth? Are you soon having an extraction and want an authentic tooth replacement option? Are you living with removable dentures that keep moving around on you? We may have the solution for you! Here at Mountain View Dental, we offer beautiful, custom fitted dental implants in Acworth, regularly serving residents of Kennesaw, Marietta, and Woodstock as well. 
We place and restore 
dental implants
, the most authentic and reliable tooth replacement option available. Below we have provided some basic information regarding this option. Feel free to browse it and contact our team in Acworth, GA with any additional questions or concerns you may have. We will be happy to help you get the information you need to make the best decision for your smile.
What Are Dental Implants?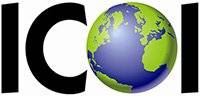 Dental implants are prosthetic tooth roots designed to authentically replace missing teeth. Implants are surgically placed by Dr. Smith into the gums and allowed to fuse to the bone. After a healing period (typically about four months), the implant is loaded with a crown or other restoration. This restoration mimics the look and function of a natural tooth.
How Can Dental Implants Help Me?
Dental implants are a great way to achieve a natural feel and function after losing one or more natural teeth. In fact, there are many benefits of dental implants:
They restore almost 100 percent of your natural chewing power.
They look and feel real in your mouth.
No one will be able to tell that they are not your natural teeth!
They are stain-resistant.
They are durable and long-lasting, potentially lasting for decades or even the rest of your life!
They are secure and will never move around in your mouth like removable dentures.
They are easy to clean and promote great oral hygiene by discouraging jawbone deterioration.
Types Of Dental Implants At Mountain View Dental in Acworth
Traditional Single Implants – These implants are designed to replace just one tooth. The implant is placed and then restored with a single crown. This is a great option for someone who is missing just one tooth or maybe even a few teeth spread throughout the mouth. Talk to our team to determine if this is a good option for you.
Mini Dental Implants – Mini dental implants are smaller in diameter than traditional implants and are considered easier to place. They often require less healing time and can be placed in patients who may have experienced some bone loss. Because they are smaller, they are also typically less costly than traditional implants. However, some consider them to have less strength and longevity. Talk to your dentist about mini dental implants if you think they might be right for you.
Implant-Secured Dentures – If you are unhappy with your removable dentures, this might be a great option for you. Implant-secured dentures are full or partial arch restorations that are simply anchored into the mouth using dental implants. This prevents the slipping or moving around typically associated with removable prosthetics. We recommend speaking with Dr. Reese or Dr. Smith to determine if implant-secured dentures are the best option for you.
Immediate Placement Implants – In some cases, we may be able to place your dental implant immediately at our clinic in Acworth, GA after teeth are extracted. This is possible for some patients who have healthy smiles and minimal to no bone loss. This placement option allows for combined healing time (typical healing time includes healing from the extraction and then for the implants) and faster restoration. Discuss this option with your dentist for more information.
Restore Your Smile With Dental Implants in Acworth
Are you ready to get straight, beautiful teeth? If you have lived with your crooked smile long enough, please schedule a free consultation with our team. We can be reached by dialing (770) 429-8989 or by using our online contact form to send us an email message. Either way, we will be happy to help you find an appropriate date and time for your visit.
A beautiful smile that you can be proud of is attainable! You are not too old to get the Invisalign orthodontics treatment you need. Come to Mountain View Dental in Acworth, GA. We look forward to working with you.