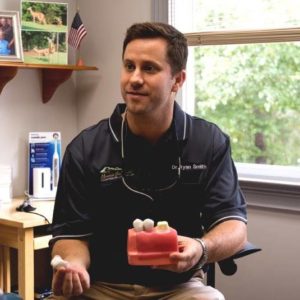 Dental crowns, dental bridges, and dentures are really only partial teeth replacements. For the whole picture, you really need dental implants, too.
Dental implants are replacements for the root of your teeth. At our dentist office in Acworth, GA, we have seen how having implants makes teeth replacements more secure. This makes it easier for our patients to eat and to feel confident that their "teeth" will stay in place.
Dental implants can help if you a missing one tooth or multiple teeth. Make plans to visit Mountain View Dental today to learn more about how they could restore your smile, too.
Make your appointment by a calling (770) 429-8989 or by using our online contact form.